Our quality philosophy
Steripure has placed quality at the core of its strategy since its inception.
The fundamental priority is to improve agricultural raw materials for the food and cosmetics industries.
This quality approach is developed around 3 dimensions:
Rigorous processes of quality with an organization at the rendezvous
Steripure is aware of the serious consequences of food contamination (health crises, scandals, etc.) such as the recent Buitoni and Kinder cases.
Sharing this concern with its customers, Steripure has put in place rigorous processes from receipt of goods to dispatch, including processing and systematic cleaning of production lines between production runs.
The processes put in place by the teams under the leadership of the quality manager in 2012 quickly obtained 7 certifications, to better meet the quality needs of its customers and market trends :
With its exemplary organisation, Steripure makes every effort to respect its customers' products.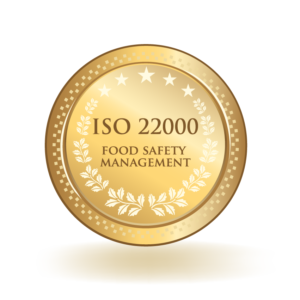 Preserve the qualities of the products:
The production and quality teams ensure that the product returned is at least identical to the one received, sometimes improved if possible. For example, the crunchiness of nuts, or the dustiness of linseed.
Quality is not just about respecting processes, it's also about respecting the product.
Preserving the taste, organoleptic quality and nutritional qualities of products during the decontamination process is the daily challenge faced by Steripure's teams.
With this in mind, Steripure has undertaken 17 validations to date on its production lines, covering a variety of products.
None of the manipulations must alter the qualities of the product.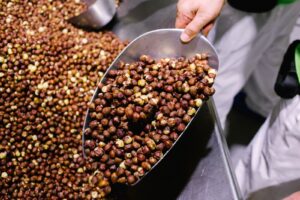 Transparency:
Finally, when we talk about quality, we are talking about transparency and traceability. Steripure is part of this "traceability from farm to fork" dimension. It also ensures total traceability of products in compliance with standards.

Its role in agri-food processing contributes every day to enhancing the company's performance.
These three dimensions also reflect the strong desire of Steripure's teams to use their expertise to contribute to
Environmental issues: over-consumption, food waste, saving products from destruction due to contamination….
Changes in eating habits: natural products, local products, organic products, vegan products, allergen-free products, etc.